Reino libre Reggae Descargas de música de fondo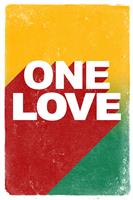 Reggae music is a genre that came from Jamaica in the 1960s. Reggae music combines jazz, blues, and offbeat rhythms, with instruments like drums, guitar, and piano. Bob Marley, Desmond Dekker, and Sizzla were highly influential artists in this circle of music.
Reggae descargas de música enumeradas a continuación. Use esta música de fondo para videos, youtube, etc.... (Política completa)
Nombre instrumental
Fecha de Publicación
MP3 Descargar
Beach Beat
- By David Renda

Groovy beat with reggae royalty free musicality.
Reggae
02:30
2021-08-30
Surfers Lick
- By David Renda

Beach vibe reggae with a smooth guitar lick.
Reggae
02:18
2021-08-19
Jamaican Market
- By David Renda

High energy reggae track.
Reggae
02:16
2021-08-19
Reggae Rodeo
- By David Renda

Reggae with a Western style feel.
Reggae
02:20
2021-08-18
Sunny Days
- By David Renda

Smooth electric guitar with bass variation.
Reggae
03:05
2021-08-18
Streets Of Jamaica
- By David Renda

Simple, positive, upbeat reggae.
Reggae
02:25
2021-08-18
Categorías relacionadas con Reggae:
¿No lo encuentras? Contáctenos para hacerlo!