Download Royalty Free Sound Effects - Public Domain, No Copyright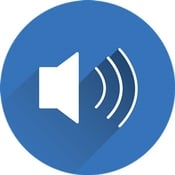 Download the following royalty free sound effects (commercial use allowed). These sounds are no copyright (nearly public domain) and can be used for video editing, adobe premiere, youtube videos, foley, plays, background music, video games, dj and more. We only restrict resale or relicense of these sfx!
Why are these sounds free?
We worked hard to record these sounds in the hopes of increasing youtube subscriptions and donations. Please subscribe to our youtube channel (and click the bell notice icon) to return the favor!

If you can, consider also donating, which will help some of the people who worked on these sounds to get paid. Don't forget to also check out our music! HD HQ mp3 files or sound packs downloaded below, or searched above.