Free Sound Effects - No Copyright Downloads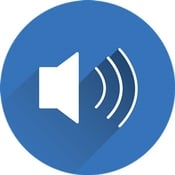 Free sound effects are a great way to add interest to your video. Free sound effects have no copyright, and commercial use is allowed. Usage includes video editing, adobe premiere, youtube videos, foley, plays, video games and more. We only restrict resale, relicense or reposting of these sfx!
HD HQ mp3 files or sound packs downloaded below, or searched above. See policy for why these sounds are free.