Royalty Free Background Music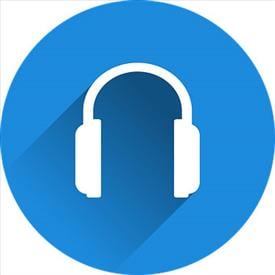 Are you looking for royalty free background music for videos? FesliyanStudios is Your source for royalty free background music downloads! From inspirational to sad, suspenseful to funny or other kinds of music, I believe you'll be able to find the bgm you're looking for.

The music can be used for YouTube videos, advertisements, films and filmmaking, weddings, events, podcasts and more!

This music library will continue to grow, so be sure to follow this website time and time again, or subscribe to my YouTube channel.
You can find tracks by browsing by category, or using the tag-based search which can find music matching multiple qualities.


You can read my policy page which explains how to use (or license if needed) the music.

Lastly, feel free to donate, and I hope you enjoy!
Featured Instrumental Downloads
Starry Dream

> Track Info

Motivating And Inspiring, Epic

2018-08-12

Tears of Joy

> Track Info

Happy, Epic, Motivating And Inspiring, Romantic

2018-07-02

Paranoia

> Track Info

Epic, Action, Dark, Suspenseful

2018-06-13

Happy Dreams

> Track Info

Happy, Upbeat, Commercial

2017-04-14

Goodbye, My Friend

> Track Info

Sad

2014-02-18

The Unsolved Murder

> Track Info

Dark, Mysterious, Scary, Suspenseful

2018-07-22

Too Fly

> Track Info

Rock, Happy, Upbeat, Funky

2018-04-29

Fire Style

> Track Info

Hip Hop and Rap, Dark

2018-08-05