Hire A Freelance Music Composer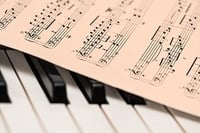 Finding a freelance music composer to create custom music for your project is critical. FesliyanStudios offers music composition for your feature, short film, video game or other project. Start the process of hiring a music composer today.
Our Process
We start all projects with the goal of understanding your vision. In addition to your vision, we also analyze your project and offer suggestions of musical genre, instrumentation, pacing and more.
We also like to reference other projects to find an exact sound that fits your vision. After these fundamental steps, we'll write a few music samples which can be heard before going forward with the project.
Workflow
Our workflow includes an organized, shared spreadsheet of all musical cues and themes which can be accessed by our team, as well as yours. This work-flow allows for easy collaboration and separate mini-collaborations for each piece of music.
Once a piece of music is complete, we upload to the shared spreadsheet for you to watch or hear via a private link. You'll be able to approve, or ask for revisions on each piece of music.
Tools
Our tools include industry standard DAW technology such as Cubase, coupled with many modern sample libraries. We also love recording live instrumentalists and sounds, depending on the project's budget and needs. More technical details available upon request.
Meet The Team
Depending on your style, we'll have a primary composer who best matches the project doing the majority of the work. Other team members may assist around the edges, providing insight, ideas and overview.
David Fesliyan (Founder of FesliyanStudios)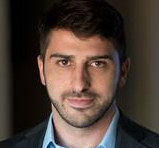 I've been involved with music for over 13 years. I love music as a whole, so I take inspiration from all genres and composers. My favorite instruments are in the orchestra, as they are very dynamic, and produce sound ranging from very quiet, to very aggressive!
I'm based in Sacramento, CA
David Renda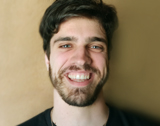 I've studied music composition and theory at UCLA. I am most passionate about writing music for film and bigger projects, however, I enjoy working on smaller endeavors as well. I am excited to work with you on your next project!
I'm based out of Sacramento, CA
Contact Us
Send us your project details including budget, and a link to your past or current work.