Royalty Free Workout Background Music Downloads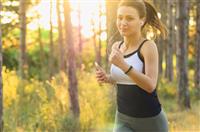 Workout music is something someone listens to when going through a workout of any kind. Workout music is a wide variety of music like rock, techno, hiphop, chill music, etc. Listening to music while working out can help with concentration and motivation.
Workout music downloads listed below. Use this background music for videos, youtube, etc... (Full policy)
Instrumental Name
Date Published
MP3 Download
Consciousness
- By Harry Rais

Ethereal Liquid Drum & Bass song performed by Electronic Drums, Synthesiser, Female Vocals and Sub-bass.
Motivating And Inspiring, Drum And Bass, Electronic, Commercial And Advertising, Workout
03:27
2022-02-10
Overcome
- By David Renda

Upbeat and uplifting trap style beat.
Motivating And Inspiring, Upbeat, Trap, Workout
02:24
2021-05-28
Can't find it? Contact us to get it made!