Download "Creation" by David Fesliyan
This track includes only orchestral strings - First violins, violas, cellos & basses. Classical style music is played. Has an A B theme variation style.

A modern trend in video is to have classical music playing behind a scene where a villian / enemy is doing something evil. Classical music is associated with genius or intelligence and even people who are so smart that they're considered an evil genius!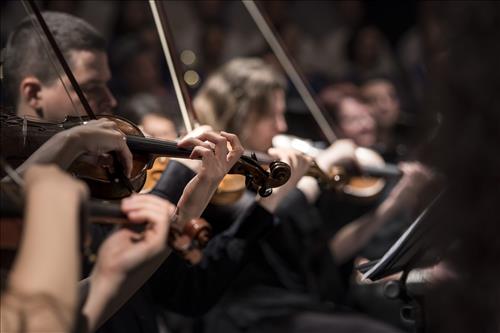 This track is classical music, evil genius music, classical villian music.