Royalty Free Brazilian Background Music Downloads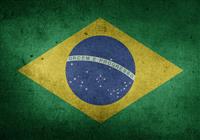 Brazilian music is music that takes inspiration from Africa, America, and Europe. Brazilian music is a combination of bossa nova, samba, and jazz, with instruments that create lively rhythms. Antonio Carlos Jobim, Jorge Ben, and Elis Regina were important figures in the history of Brazilian music.
Brazilian music downloads listed below. Use this background music for videos, youtube, etc... (Full policy)
Instrumental Name
Date Published
MP3 Download
Rio After Dark

(By Steve Oxen)

Cool, sophisticated Brazilian jazz.
Brazilian, Jazz
02:28
2021-06-03
Soccer Samba

(By Steve Oxen)

Intense, fun EDM driven samba beat.
Brazilian, EDM Dance
02:52
2021-06-03
Samba Party

(By Steve Oxen)

Fun, upbeat Brazilian samba.
Upbeat, Brazilian
02:27
2021-06-02
Lounge Bossa

(By Steve Oxen)

Smooth, jazzy Brazilian bossa nova.
Romantic, Brazilian, Jazz, World
02:48
2021-06-01
Categories related to Brazilian:
Can't find it? Contact us to get it made!