Royalty Free Romantic Background Music Downloads
Romantic music is the music of lovers and tends to be sweet and passionate. Classic examples are that of Italian or Spanish guitar, but in today's modern film, we hear a big range of different styles. One instrument that draws itself to this genre is the piano. Although the style has evolved, the musical feeling stays the same - that is a soft and embracing quality. It's typically not too happy, not too sad, and has a sign of hope somewhere in it. Hope you enjoy!
Royalty free romantic music downloads listed below. Use this background music for videos, youtube, etc...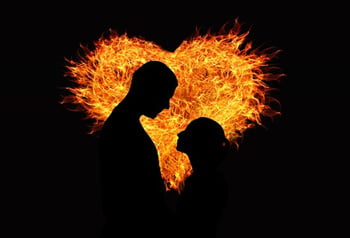 Instrumental Name
Date Published
MP3 Download
Fireside Date

(By David Renda)
> Track Versions

Romantic saxaphone music for that relaxing date of love by the fire.
Peaceful And Relaxing, Romantic, Jazz
Tender Love
> Track Versions

This romantic piece of music tells the story of two lovers on a beach together.
Romantic, Peaceful And Relaxing
Tears of Joy
> Track Versions

Emotional, motivating and inspiring music that moves you with a piano and strings.
Happy, Epic, Motivating And Inspiring, Romantic, Commercial And Advertising
You may also check out this youtube video playlist: