Royalty Free Rock Background Music Downloads
Rock music is a genre born in the 1950s which typically includes distorted guitars, drums, bass and other band elements. Rock music (aka Rock and Roll music) can be harsh sounding and distorted to give an angry or aggressive feeling. Rock is typically played in revenge and action scenes.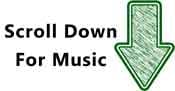 Rock music downloads listed below. Use this background music for videos, youtube, etc...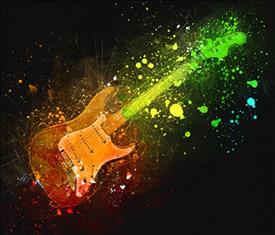 Instrumental Name
Date Published
MP3 Download
Get Ready
> Track Versions

Groovy rock and roll intro instrumental with a very upbeat feeling.
Commercial And Advertising, Motivating And Inspiring, Rock, Funky
Too Fly
> Track Versions

This track is all about that feeling when you're dressed so sharp and look a cut above the rest.
Rock, Happy, Upbeat, Funky
Strollin Along

(By David Renda)
> Track Versions

Upbeat and fun generic commercial music with a bit of rock and roll.
Upbeat, Commercial And Advertising, Rock
The Epic Boss Fight
> Track Versions

Suspenseful action music featuring a huge epic rock and roll feel.
Epic, Action, Dark, Rock
Boss Battle Rock
> Track Versions

Epic boss battle music using rock and roll guitars and drums.
Rock, Action
Need a music composer? Hire Fesliyan Studios to compose.
You may also check out this youtube video playlist: