Royalty Free Funky Background Music Downloads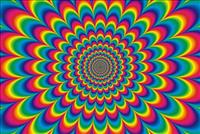 Funky music is all about having fun! Funk music is something that's typically very rhythmic and even dance related. The music is often associated with jazz styles and rhythm and blues, and has a strong focus on bass and drums to create that nice groove. This music doesn't typically have strong memorable melody, although that can definitely be apart of it!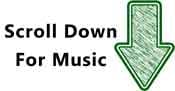 Funky music downloads listed below. Use this background music for videos, youtube, etc...
Instrumental Name
Date Published
MP3 Download
Feels Good

(By David Renda)
Feel good lo-fi music with a groovy and funky rhythm.
LoFi Hip Hop, Funky
Big Bang

(By David Renda)

Energetic big band jazz music.
Upbeat, Jazz, Funky
I Was Joking

Slow funny film background music with a very light jazz feeling.
Jazz, Funny, Funky
Get Ready
Groovy rock and roll intro instrumental with a very upbeat feeling.
Commercial And Advertising, Motivating And Inspiring, Rock, Funky
Too Fly
This track is all about that feeling when you're dressed so sharp and look a cut above the rest.
Rock, Happy, Upbeat, Funky
A Rockin Time
Rock, Upbeat, Happy, Funky
Funktastic
Funky, Jazz, Happy, Upbeat
Need a music composer? Hire Fesliyan Studios to compose.