Royalty Free Temp Track Background Music Downloads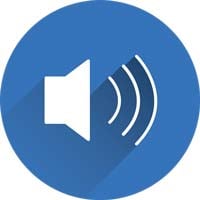 Temp music can be very generic in nature, and used as a temporary reference for editors and composers of a film or movie. The music is later replaced by the actual composer, who tries to match the original vision of the temp music track as closely as possible.
Temp track music downloads listed below. Use this background music for videos, youtube, etc... (Full policy)
Instrumental Name
Date Published
MP3 Download
Super Suspense

Super epic suspenseful action royalty free music.
Epic, Suspenseful, Action, Temp Track, Chase Scene
03:26
2021-01-02
The Unsolved Mystery
The Unsolved Mystery is background royalty free music for a crime thriller, suspense and noir scene.
Dark, Mysterious, Scary Horror, Suspenseful, Temp Track
02:52
2018-07-22
Too Fly

Music for that feeling when you're dressed so sharp and look a cut above the rest.
Funky, Happy, Upbeat, Rock, Temp Track
02:12
2018-04-29
Starry Dream

Starry Dream was made to be epic inspirational background music.
Motivating And Inspiring, Epic, Temp Track
03:38
2018-08-12
Action Crave

Action movie music is something suspenseful and very intense.
Epic, Action, Temp Track
03:06
2018-09-15
Paranoia

Paranoia is a track with very dark action energy.
Epic, Action, Dark, Suspenseful, Chase Scene, Temp Track
02:17
2018-06-13
Video Game Adventure

This epic track is for telling the story of a video game in the main menu.
Epic, Action, Dark, Motivating And Inspiring, Suspenseful, Temp Track
03:10
2018-05-19
Sad Winds Chapter 2
Sad, Temp Track
02:35
2018-04-13
Orc Chase
Action, Suspenseful, Upbeat, Chase Scene, Cinematic Film, Temp Track
02:34
2017-08-05
Moron

This track is all about that moment when someone says something extremely stupid and dumb.
Funny, Temp Track
02:24
2017-02-27
Categories related to Temp Track:
Can't find it? Contact us to get it made!