Royalty Free Underscore Background Music Downloads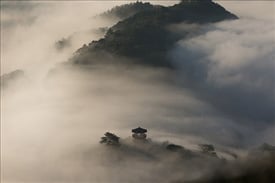 Underscore music refers to music which is very subtle and atmospheric in nature. Typical uses of underscore music include dialogue scenes, mystery scenes and detective-like investigation scenes. Underscore music is often the most common type of music in a film.
Underscore music downloads listed below. Use this background music for videos, youtube, etc... (Full policy)
Instrumental Name
Date Published
MP3 Download
Mediterranean Underscore
- By Steve Oxen

Pizzicato and piano driven underscore, with traditional Italian elements.
Italian, Underscore
02:22
2021-05-10

Dark and dramatic background track for conspiracy videos.
Mysterious, Scary Horror, Suspenseful, Detective, Underscore, Chase Scene
02:58
2020-07-30

Chapter 1 in the dark winds series - a series of horror atmospheric royalty free music.
Scary Horror, Suspenseful, Dark Ambient, Halloween, Underscore
02:31
2018-04-22

Monster music is typically something very horror related and on edge.
Dark, Mysterious, Scary Horror, Suspenseful, Dark Ambient, Underscore
02:29
2018-02-24
03:43
2017-10-14
01:54
2016-12-28
02:08
2016-12-28
02:23
2016-12-28
03:30
2014-06-03
Categories related to Underscore:
Can't find it? Contact us to get it made!