Royalty Free Japanese Background Music Downloads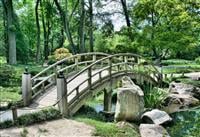 Japanese music is made up of sounds embedded in the culture of Japan. Japanese music is built with the idea of having a big effect without using a lot of instruments. It is made up of different parts that progress into one another which contrasts with a more Western style that repeats.
Japanese music downloads listed below. Use this background music for videos, youtube, etc... (Full policy)
Instrumental Name
Date Published
MP3 Download
Ninja Ambush

(By Steve Oxen)

Traditional Japanese Taiko drum royalty free music.
Japanese
02:21
2021-02-23
Zen Garden

(By Steve Oxen)

Traditional ethnic Japanese track.
Japanese
02:17
2021-02-19
A Geishas Lament

(By Steve Oxen)

Melancholy, mournful, emotional, sad, traditional Japanese track, featuring Shamisen and Koto.
Japanese
03:17
2021-01-14
Modern Samurai

(By Steve Oxen)

Japanese-themed trap beat with hard flute and bass.
EDM Dance, Japanese
02:40
2021-01-14
Can't find it? Contact us to get it made!