Royalty Free Acoustic Guitar Background Music Downloads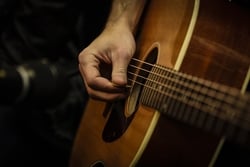 Acoustic guitar music is music that simply features a solo acoustic guitarist. Acoustic guitar music is known for its western sound and is often associated with country music. The music is often used in documentaries which are said to make one think.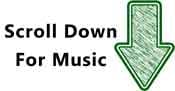 Acoustic guitar music downloads listed below. Use this background music for videos, youtube, etc...
Instrumental Name
Date Published
MP3 Download
Riding Solo

Acoustic guitar music with hand picked strings and a western feel.
Acoustic Guitar
Beautiful Memories

This instrumental is background music for video montages, with a warm and innocent feeling of beautiful memories.
Happy, Commercial And Advertising, Peaceful And Relaxing, Acoustic Guitar
Need a music composer? Hire Fesliyan Studios to compose.